Platform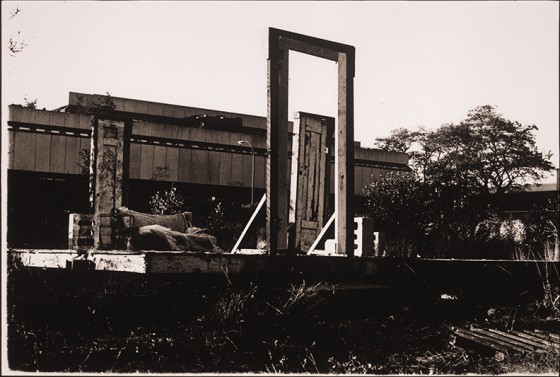 Platform is the first in a series of outdoor artworks created over a three-year period between 1981-84 when I was living in Vancouver, BC. During this time, I began to collect discarded construction materials that were reused in sculptural interventions. These object-based performances took place in interstitial spaces: along railway tracks, in abandoned fields or empty residential lots, and lasted anywhere from several hours to several weeks, depending on how long it took before they disappeared.
I saw these artworks as being documentary in nature because the materials themselves had a lived history and they were simply re-presented for public view. The interventions were not advertised and it wasn't important they be considered art. I wanted the public to come upon them unaware; for them to elicit a question or spark a memory.
Platform is literally a foundational work and constitutes a starting point outlining artistic strategies and defining many of the concerns I continue to address today.
____
© 2019 Loades